Celebrate life.
Gunn Estate bears the name of its founding family who began crafting wines in the beautiful Ohiti Valley, Hawke's Bay, back in the 1980's.
The original Gunn Estate philosophy was to make honest and deliciously enjoyable wines that celebrated life.
Today we continue to craft wines from carefully selected vineyards in Hawke's Bay, Marlborough and Australia, honouring these traditions and never forgetting where we came from.
Our distinctive symbol is a constant reminder of our history.  The 'O' represents the Ohiti Valley, our original home. The waves inside the 'O' symbolise the Greywacke river gravel and waters of the Ngaruroro River winding through the valley. Home and heart.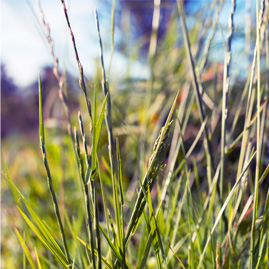 There's plenty to celebrate in the every day – the people you meet, the landscapes you walk through and work in. It's often about the way you look at things– and we think viewing the world with a smile and a spring in your step is the way to go.
Learn more about our roots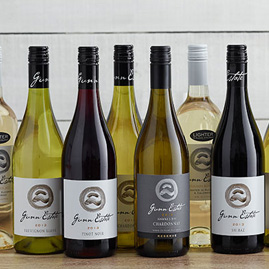 We're proud of our heritage; we think this minute, right now, is something worth celebrating; we're energised about what's around the corner – and we pour heart and soul into creating wines that deliver all of this to you, in every glass.
View our wines
The Gunns believed this land, with its distinct microclimate, would be perfect for grapes. They were right.
Gunn Estate, Established 1983